iWOW Technologies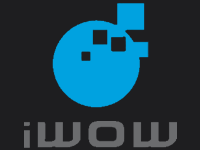 iWOW is a Singapore based mobile phone design house, specializing in wireless technology. Our team's specialization are in designing and realizing products, specifically GSM based products. We have the capability to provide solutions from concept through to mass production.

"We chose to work with tkLABS as they were highly recommended by the iDEN operators. tkLABS provided technical consultancy. We had some challenges while developing an iDEN handset and TKlabs expertise in iDEN proved very useful. They were able to pin-point the exact issue and propose solutions within an hour, demonstrating their strengths in the iDEN design. tkLABS provided valuable insight into the internal workings of the iDEN module that sped up the development process and issue resolution. Overall, we saved valuable time in the debugging process and were able to deploy the internal resources to focus on other areas. This savings translates to cost benefits and the immeasurable customer satisfaction.

tkLABS has demonstrated an indepth knowledge of technical design, especially in iDEN. Their service has been very professional with the solutions provided in a timely, detailed and concise manner. In the design arena, where timing is crucial to a project success, I would say that tkLABS met and surpassed all expectations. I would definitely recommend their services."