Citrix Systems, Inc.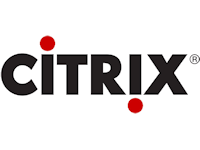 "Citrix wanted to staff a tactical project to improve code quality without disrupting our mainline software development team. Off-shoring wasn't a viable option in this case because the team needed to collaborate closely with local product experts. After considering several staffing options to improve code quality in our Citrix Presentation Server product, we ultimately chose to partner with tkLABS.

tkLABS provided not only relevant technical expertise, but also built-in management of the project. I have been very pleased with the professional level of service received to date. All deliverables were completed on or ahead of schedule. As a result of our arrangement with tkLABS, we have improved the code quality of our flagship product with minimal overhead."