Fullpower Technologies, Inc.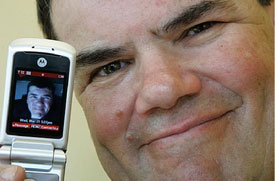 French-born Philippe Kahn is an American technology innovator and entrepreneur. He founded four software companies: Borland, Starfish Software (acquired by Motorola in 1998) Lightsurf Technologies (acquired by Verisign in 2005) and recently Fullpower Technologies, founded in 2003. At LightSurf Technologies, Philippe developed the first camera phone infrastructure and in 1997, he created the first complete camera phone system.

Commented Philippe,
"tkLABS does a great job, end-to-end in managing and delivering complex products"