Vick & Associates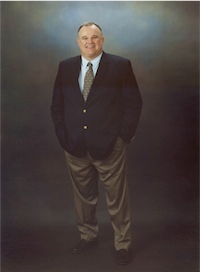 "Our company is a 30 year old financial services provider for agents and brokers. Our ability to provide cutting edge technology puts us on the forefront of the industry and it wouldn't be possible without the superior work you've provided.

Our original desire was for tkLABS to build financial planning software that was simple to use for planners and help increase their ability to produce. It has been amazing to see how you translated our ideas into a product that agents have found easy to use, with big, colorful illustrations of concepts that, while complicated in nature, are presented in an understandable manner. You have made working on this product development a real pleasure.

Our agents and brokers are not only benefiting currently from the software, but are looking forward to the constant updates and improvements.

Bottom line is this: when our agents sell more, we make more money. The software is a huge reason our business is booming in a time when others are failing. I have to tell you that I have hated financial software because it is usually too complicated for not only me the planner, but also for the agents we work with and for their clients as well. Yet, you have developed exceptional software that is usable for agents and understandable for clients...and we use it EVERY DAY!"